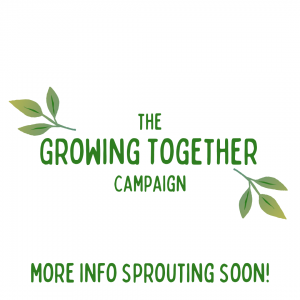 Just like a newly planted seed, United Cerebral Palsy of Georgia(UCPGA)'s Growing Together Campaign is just starting to sprout across the Metro regions. It is our intention to let this seed plant roots in Chamblee, and let it grow all across the state of Georgia in the coming years. 
What is The Growing Together Campaign? It is UCPGA's community movement to bring the people UCPGA supports out into their local neighborhoods through the gift of a garden. Participating UCPGA homes will have vegetable and fruit gardens built in their yards and the residents who wish to practice their green thumb skills will raise their seeds and let them grow to their full potential. It is our intention to partner with local gardening centers and hardware stores to donate the needed supplies and to educate staff and residents on the best methods to help their gardens flourish. 
The harvest these gardens bring will be used for fresh recipes in the home, and when the time is right, will be brought to each town's local farmer's market where the residents can sell their produce while getting to know their neighborhood a little better. 
We have a long way to grow, if you want to help plant the beginning seeds and help us Grow Together, please contact Anne Rhodes at arhodes@ucpga.org, or make a donation to help fund this project here.