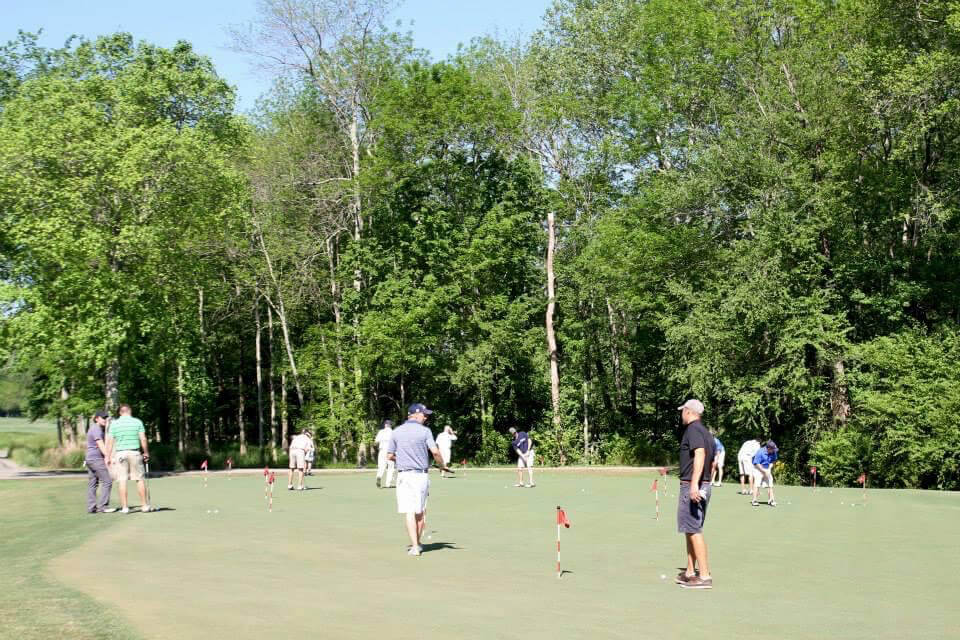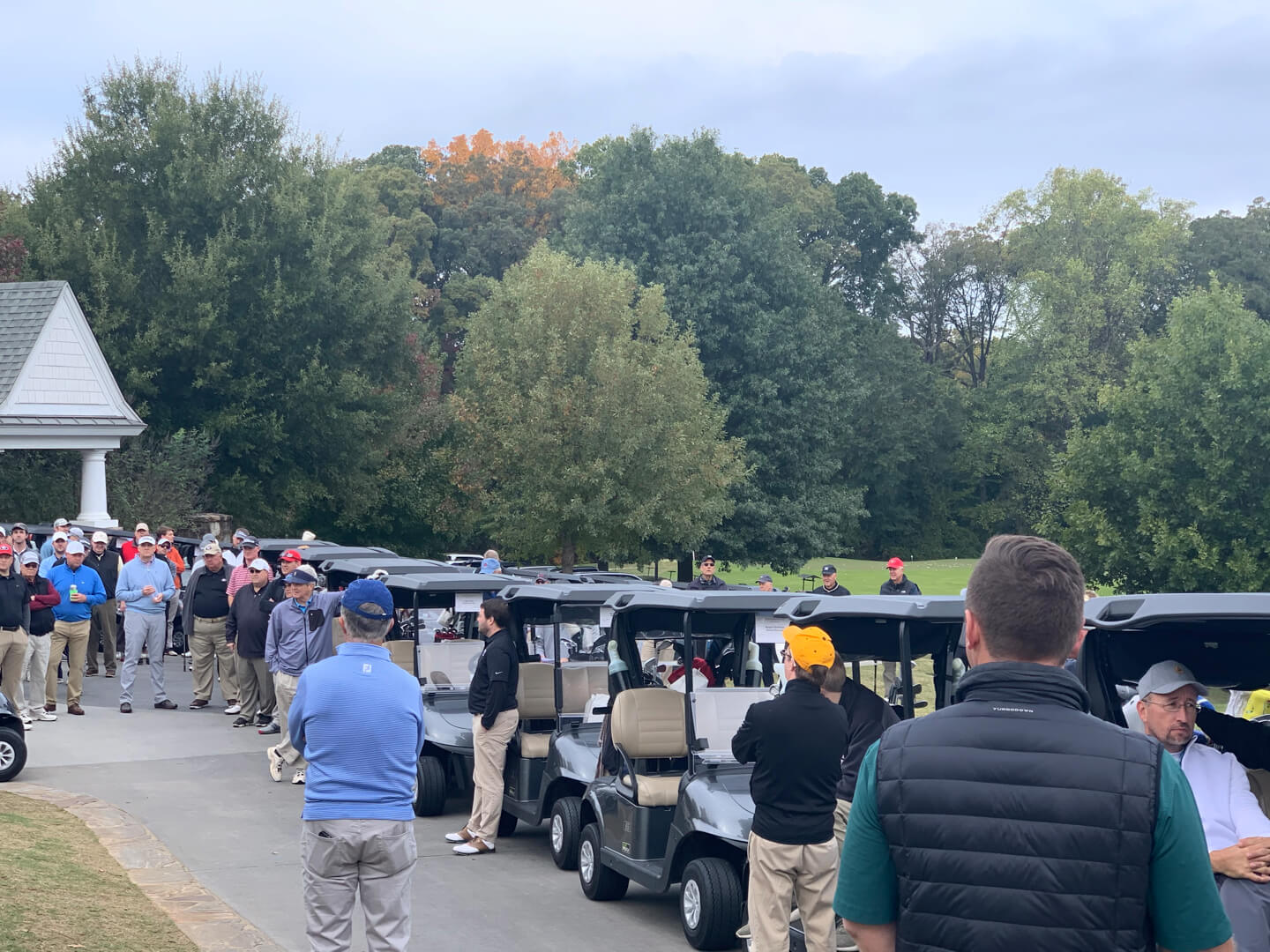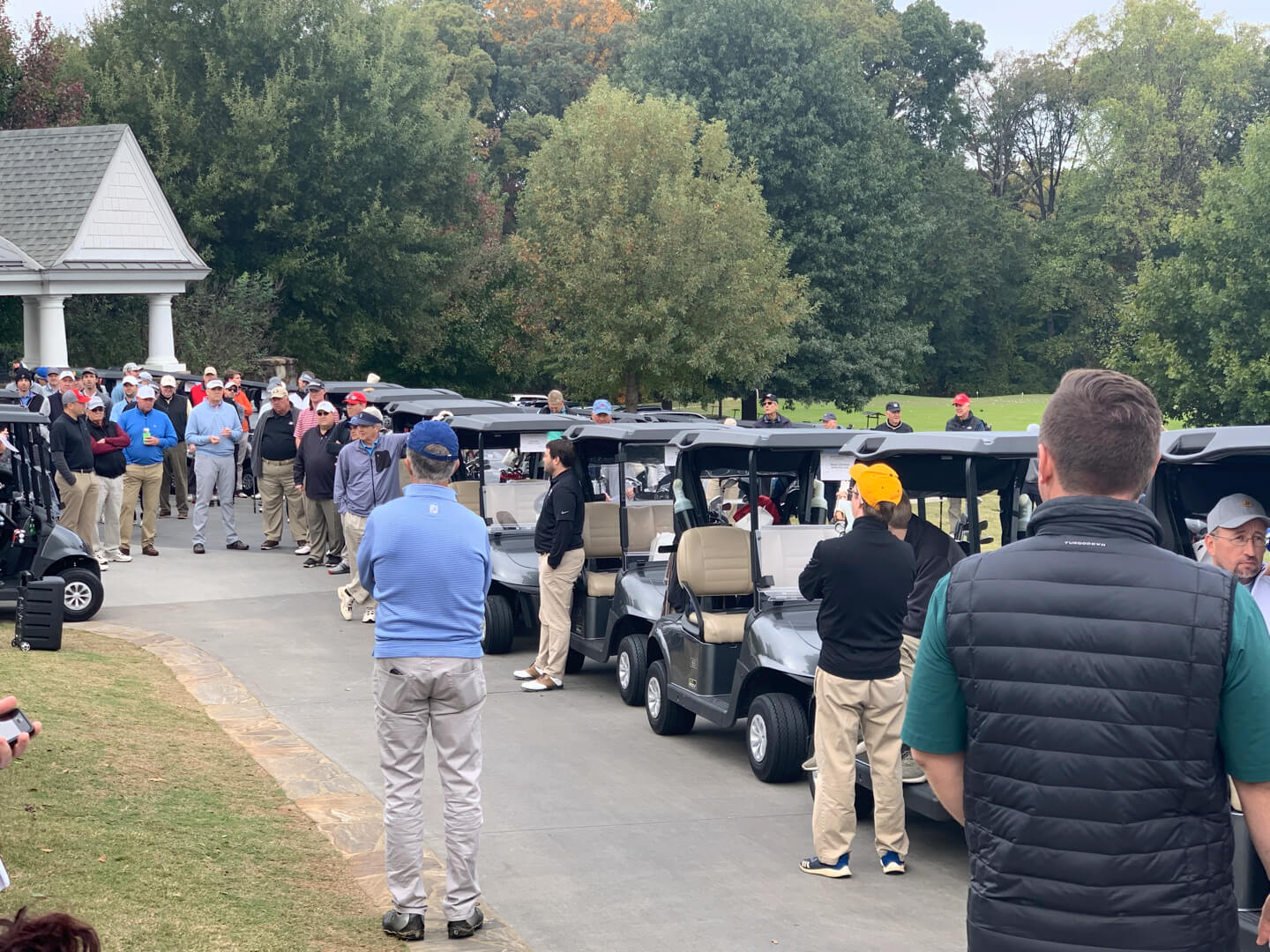 Founded in 2011, the Culbreth Cup Charity Golf Tournament is an annual golf tournament hosted by UCP of Georgia Board Vice Chair Wes Jones and Board Member Bryan Jones. The Culbreth Cup is named in honor of their grandparents, Roy and Floy Culbreth, who were generous, committed supporters of UCP of Georgia. It is a critical fundraising event for our organization, and one that connects supporters with our mission of positively supporting and impacting the achievement of a Life Without Limits for people with intellectual and developmental disabilities.
By moving to a virtual tournament, there are a few differences to the format that we should go over.
First, your team registration fee is much lower than normal and it is 100% tax deductible. However, you must register for a team at a time and registration does not cover your greens fees. You are responsible for choosing your course, your playing partners, making your tee time and submitting your team score. 
Second, you must play on a course recognized by the app we are using. Please download
18Birdies
on your smartphone and make sure you can find one of your favorite courses but don't worry, we are sure that your course will be there. It must be a standard course (no executive courses) with a registered course rating. Men, women and seniors will play the appropriate tees and all standard golf rules apply.
Third, we are moving from a scramble format to a best-ball format. This means that every player plays his or her own ball for the entire round. During each hole the scorekeeper will write down the score that each player got for that hole. Your team score for that hole will be the lowest out of the group but
18Birdies
, the app you will be using to record your score, will be able to do that for you so you'll just be keeping score as you normally would.
Here is a direct link to the Culbreth Cup tournament on the app. Once you have the app downloaded, please be sure to register with this link.  
Finally, have fun and remember that this is for a great cause!


There are many ways to support United Cerebral Palsy of Georgia